TRANSLATION & INTERPRETATION in the LEGAL and MEDICAL ENVIRONMENT
EXCELLENT TRANSLATIONS, SIMULTANEOUS AND CONSECUTIVE INTERPRETATION SERVICES, TRAINING AND FOLLOW-UP, GRADUATE SENIOR CERTIFICATES AND MORE EXPANDED SERVICES FOR YOUR CONVENIENCE!
English/Spanish/French/Italian/German/Portuguese among other languages! If you are an attorney or a realtor, if you want to be a bilingual paralegal and earn 60% more, if you need to be a Certified Translator and Professional Interpreter, you are in the right Web page, we count with all the resources and training you need to become a true professional or either to be able to avoid suits against you based on lack of language comprehension! From now on, you will make your clients sign forms and bills of sale in their native language
Avoid malpractice suits, spread your clientele, be more successful! All forms in Spanish! Letters of Engagement, Civil Law, Criminal Law, Workers'Compensation, Personal Injuries and more!
If you are a student, you will be trained as translator and/or interpreter and you will get a Certificate that shall allow you to sign your translations. You will gain autonomy and economic independence! And if you don't feel you must attend the Associate Senior Degree course, we still give shorter courses including Certificates for your convenience!
LOWER FEES HIGHER SERVICE!!!
Contact us today for more information!!!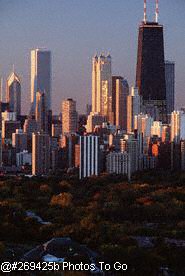 KNOWLEDGE HAS NO LIMIT, DON'T LET LANGUAGES BE A BARRIER FOR YOUR BUSINESS... YOU WILL SEE HOW YOUR PROFITS GROW WITHOUT MAKING ANY ADDITIONAL EFFORTS

Customer Service and New Clients
The best advertising is word of mouth, therefore we include some comments from our satisfied customers =>

I used to have a lot of problems when dealing with Hispanic people, since I have the forms in Spanish, they feel more confident and I have spread my clientele!

Attorney Victoria Sanders, IN.

Hispanic communities are expanding, I was not able to handle their cases due to lack of understanding. After Language Solutions translated the forms and provided interpretation, I can help these people too.

Atty Ellen Bloomington, FLA.

Our law firm mainly deals with Criminal law, Family law and Personal Injuries. Before having the paperwork in Spanish, I used to delegate lots of cases to other attorneys. Now, I can handle them myself!!!

Becky Macke, IL.